Why get certified by Red Hat?
According to IDC analysis, Red Hat-certified employees achieve:
409% return on investment within 3 years
24% higher level of productivity
23% – 51% faster infrastructure deployment
Try Red Hat Learning Subscription (RHLS)!
Red Hat® Learning Subscription in three possible packages (Basic, Standard, Premium) provides annual access to Red Hat online training content in a single subscription. You can learn at your own pace, anywhere and anytime. It's a great way to make your team more productive. There will be videos, e-books, hands-on labs, exams and technical support – with access to all Red Hat products and technologies. RHLS is great for gaining an overview of the Red Hat portfolio and as a preparation before taking follow-up courses.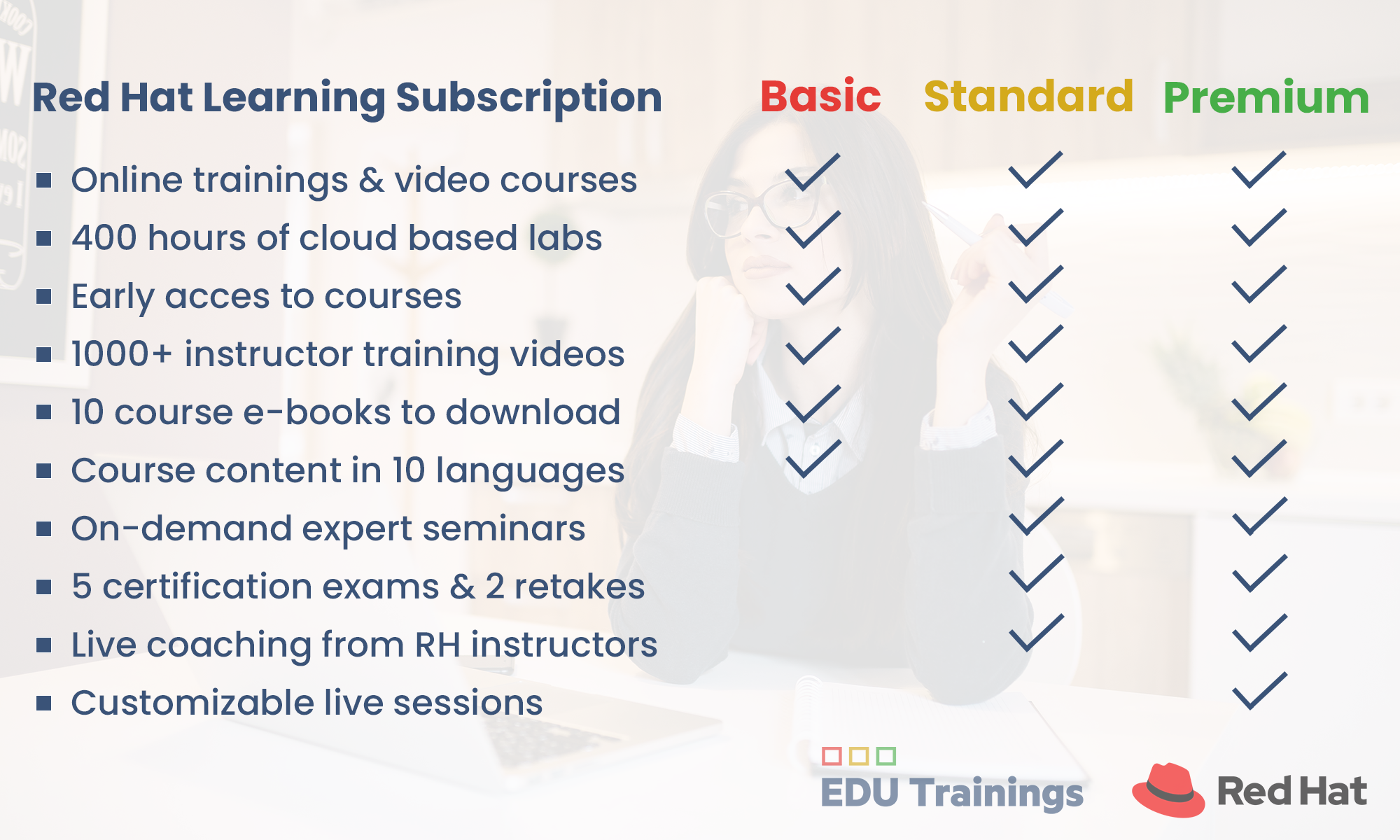 Take advantage of the free seven-day trial access now!
Skill assessment – which courses will be beneficial for me?
Use the skill assessment tool to find out which trainings are right for you. Take advantage of the possibility of individual skills evaluation as well as the possibility of group evaluation if you work in a team.
Types of Red Hat Courses
VT – Virtual Training – live virtual training led by an instructor
OE – Open Enrollment – live training led by an instructor in the classroom
ROLE – Red Hat Online Learning
VC – Video Classroom Training
Onsite – On-site training at the customer
RHLS – Red Hat Learning Subscription
VT, ROLE, VC Training and RHLS require an internet connection quality test as we stream content from data centers in the US/Ireland.
Our awards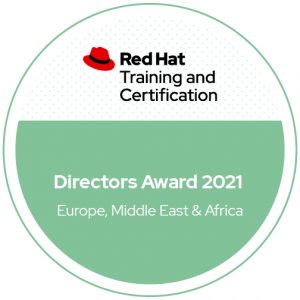 Not sure about the purchase or have any questions? Do not hesitate to contact us by e-mail edu@edutrainings.cz. We will be happy to go through all the possibilities with you.