Christmas is upon us at every corner, and perhaps even more than we would like for some of us. In this article, you will learn how to deal with situations when you feel that Christmas is really too much.
Are you experiencing the most demanding period at work in December? Juggling work and all the Christmas preparations can be challenging, but it's doable! Don't worry about how many types of candy you will have. Why not make baking an activity that the whole family can participate in? Enjoy your time together and prepare only as much as you want. It doesn't matter how many kinds a colleague bakes. It just depends on you. You don't have to have the fanciest Christmas decorations. Beauty in simplicity!
If you are still confused about what gift to buy for your loved ones, try to solve it simply. Think about what they like and get them a voucher for this activity. You will solve it within 10 minutes, the voucher will arrive by e-mail, usually in a form that you can print out and put under the tree. This will greatly simplify the hassle of last-minute shipping and wondering if it's the right gift.
Let's remember what these holidays are about. The magic of Christmas lies above all in the presence of loved ones, well-being and peace. Therefore, do not let yourself be overwhelmed by stress, even if you feel that it is too much for you. We think that the point of Christmas really isn't to set everything up perfectly at the risk of going crazy. When you feel uncomfortable, leave everything for a while, sit down and remind yourself why you are doing all this. Soak up the Christmas atmosphere that we all love and think of family and loved ones and those beautiful evenings by the Christmas tree.
And what about you? Do you manage to combine Christmas with work and other obligations?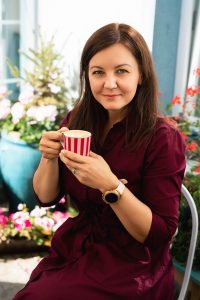 Author: Anna Beňadiková, Operations Manager at EDU Trainings